Here's the brutal reality: those most impacted by disaster consistently are those who also suffer from systemic inequalities. Traditional relief is often too rigid, too late, doesn't reach those most in need, and can create unintended harm on local communities. As a result, marginalized populations remain in a never-ending cycle of poverty and disaster. 
When a crisis strikes, CORE responds immediately to fill gaps, mobilize resources, and establish trust and collaboration from within communities to empower them to break these vicious cycles. We are not saviors who swoop in with heavy boots and a master plan. We're a nimble organization that quickly adapts to communities' needs as they evolve. Our efforts are fueled by local hands, and we partner with local leaders, organizations, governments, and other stakeholders to bring equitable relief directly to those who need it most.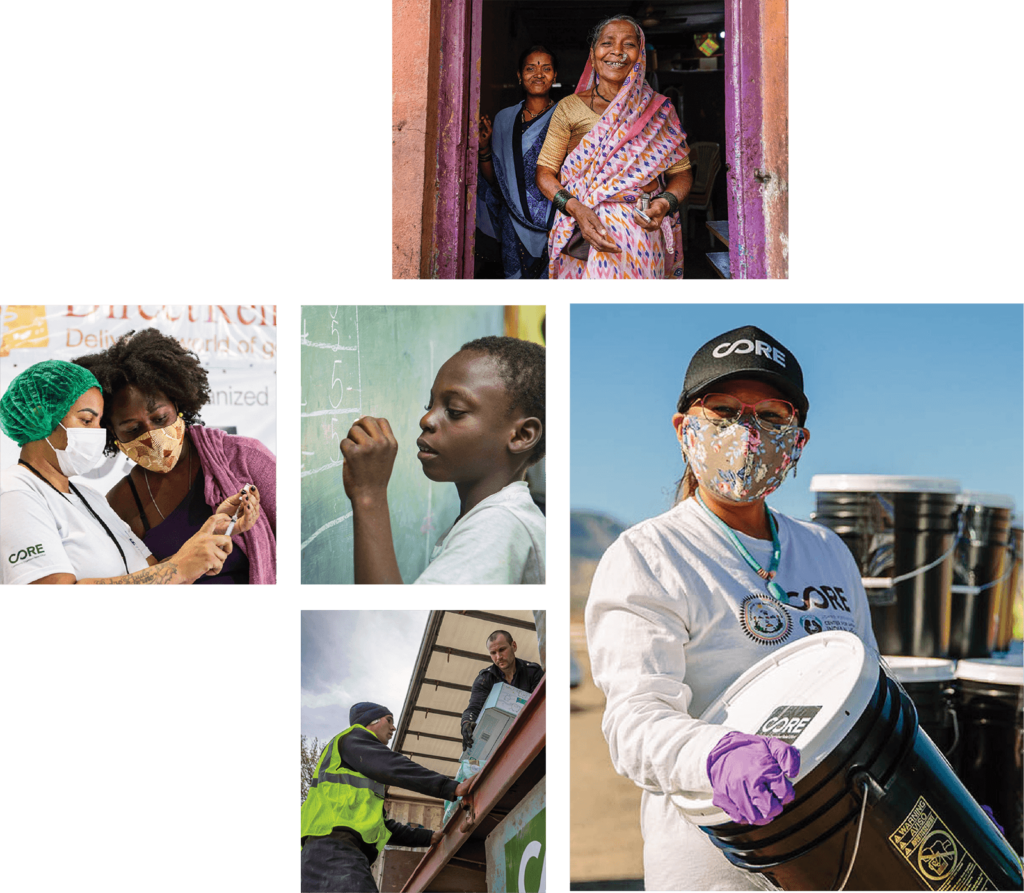 We empower communities in and beyond crisis.
We envision a more equitable world in which underserved communities are prepared and can effectively respond to crisis from within.